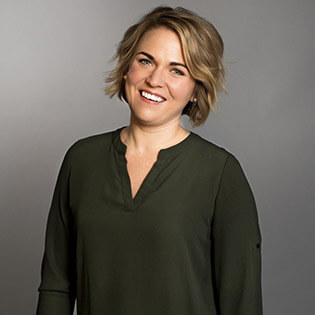 As a go-to partner in editorial strategy, Ashley uses her expansive knowledge of marketing best practices and SEO to deliver top-notch content that captivates the right audience. She brings more than a decade of experience to the Audience Co team.
Though the years, she's partnered with a variety of digital platforms including everything from fashion to construction, managed social media campaigns for national retail brands, and completed copywriting overhauls for Fortune 1000 corporate websites. Her industry experience may be divergent, but that doesn't dilute her expertise. Ashley hones her knowledge and skillset around content and the driving strategy behind its success.
Ashley's driving force is to increase readership through thought leadership. Her priority is always maintaining brand integrity while building trust and authority within the industry.
Over the years, she's partnered with companies including SPAX® Engineered Fasteners, Owens Corning®, GoodCelebrity.com, MoistureShield® Composite Decking, and Velocity Global. She's also contributed to newspapers, including the Chicago Tribune's RedEye, Toledo Blade and the Toledo Free Press.
She holds a Bachelor's Degree from Loyola University Chicago, a Master's of Business Administration from Bowling Green State University. She is certified for content strategy and social media marketing from industry-leading organizations, including HubSpot and HootSuite.