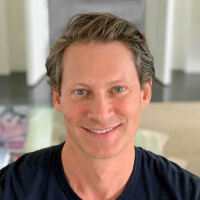 I hope you enjoy reading this blog post. If you want our handwritten notes to drive more sales for you, click here.
13 Expert Handwritten Note Tips You Need for Brilliant Results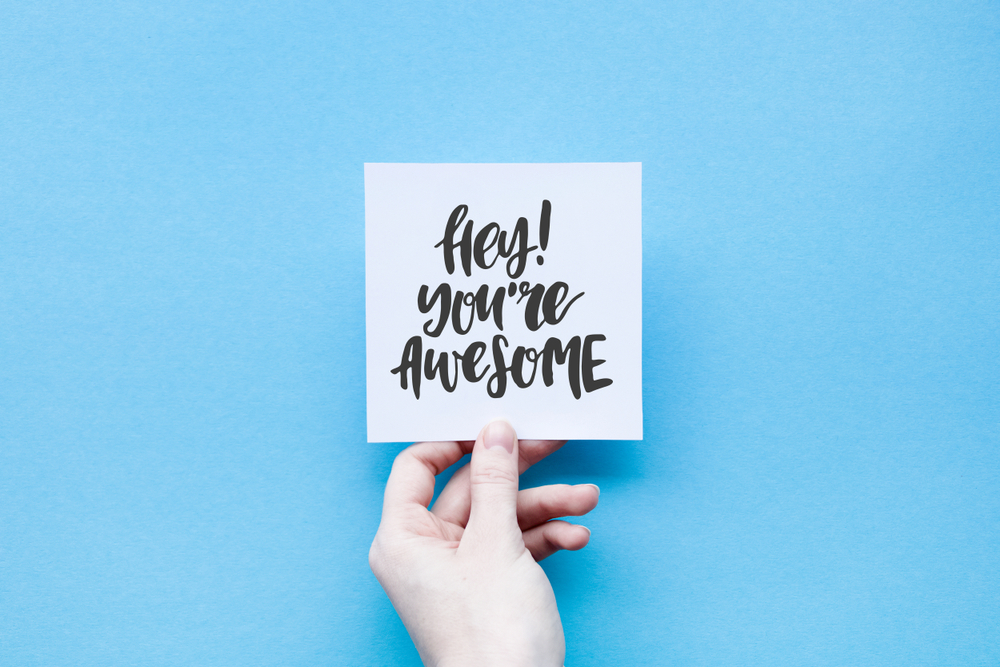 Handwritten notes for marketing have arrived, and they're not going anywhere anytime soon. Why? Because they work better than a ton of other marketing tools. Take email, for example; handwritten notes have a significantly higher open and read rate. Plus, people keep handwritten notes and display them for others to see. 
So, we know handwritten notes are highly effective, but results only happen when you approach them the right way.
Let's look at how handwritten notes work so well and a few expert tips to get brilliant results!
What is a Handwritten Note?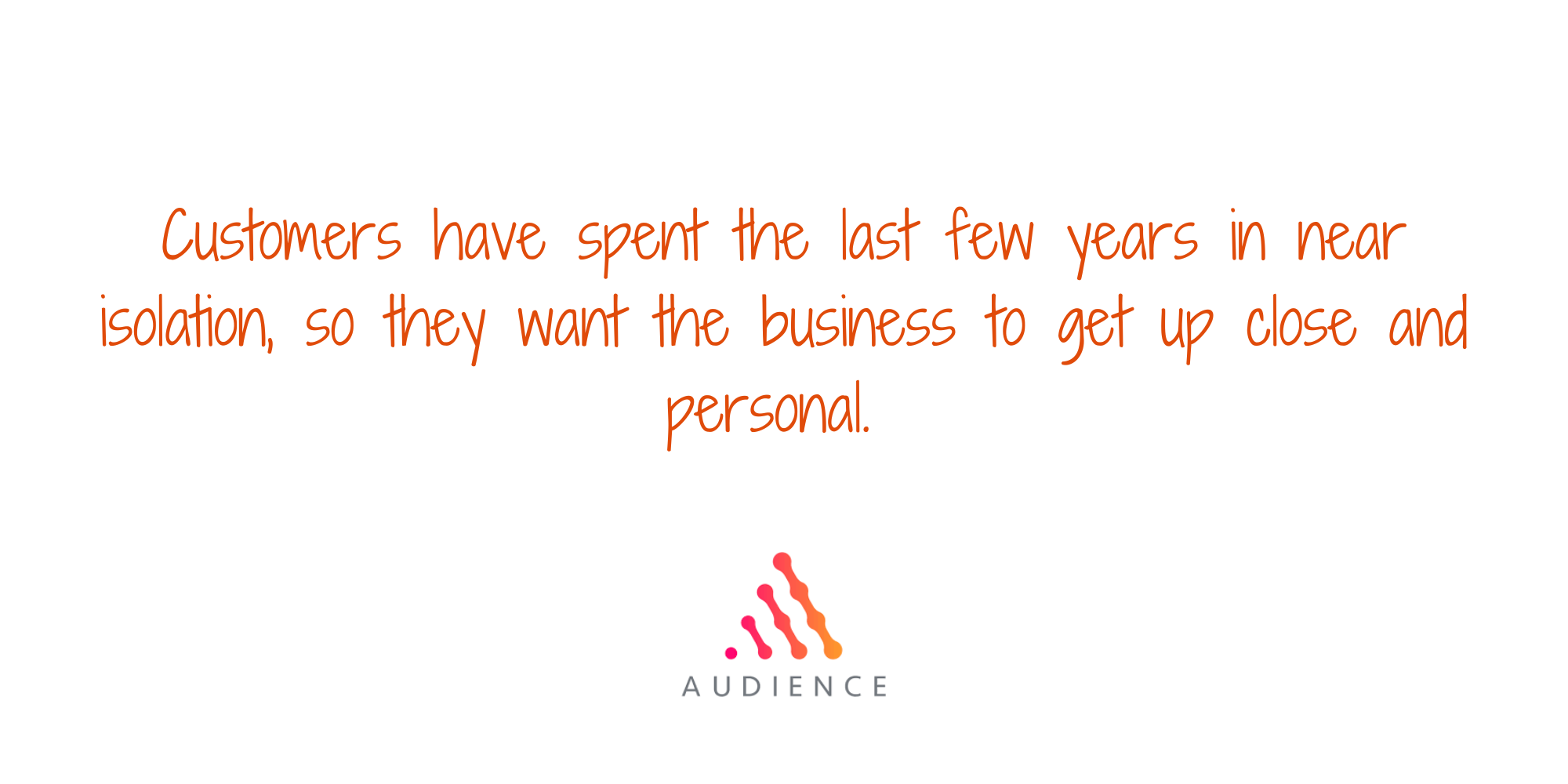 A handwritten note is what it sounds like – a note written by hand. You've probably written hundreds, if not thousands, of letters like this over the years. Most people don't know just how effective they are when applied to business marketing.
Ever since the digital landscape swallowed up one-on-one communication, people have been driven further and further away from one of the original means of connecting with customers.
Marketing campaigns are typically based on email, social media, or printed materials which all have a place in the game. Still, customers have spent the last few years in near isolation, so they want the business to get up close and personal. 
The need for personal attention spans all business types and niches, and handwritten notes fulfill that need for every customer, no matter who's sending them.
When you want to get handwritten notes right the first time, here are a few expert tips to keep you on track.
1. Tip: Always Start With a Plan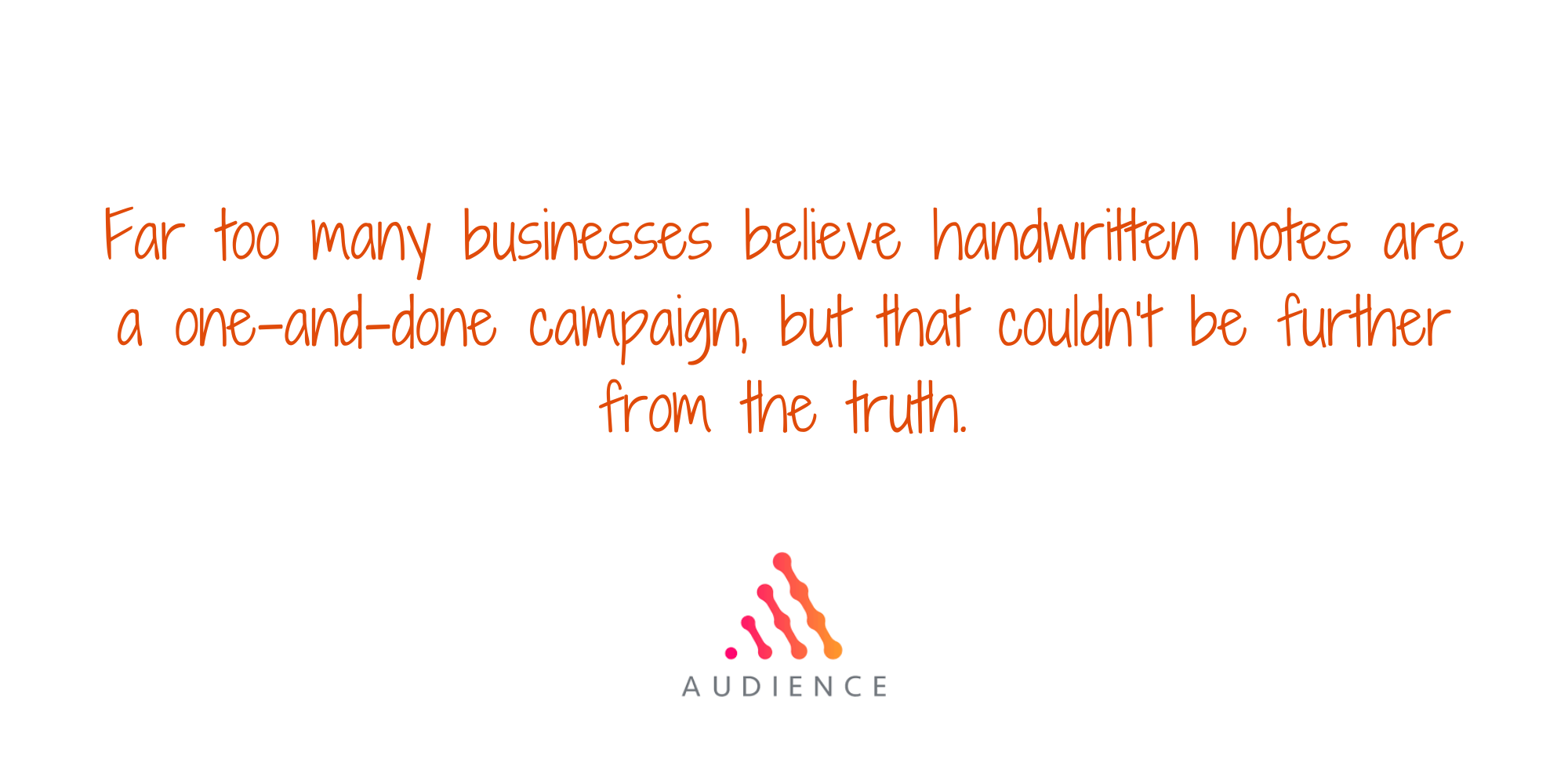 Like any marketing strategy, you need to plan everything before jumping into a new campaign. Start your plan by answering a few questions.
Who will receive the handwritten notes?

Narrow down your target audience to a specific niche. For example, if you're a real estate agent and want to drum up new clients, it requires a different handwritten note than if you're trying to reach retired homeowners looking to downsize. The narrower the target list, the more personal you can make each note.

What is the primary message you want to share?

Once your list is fine-tuned, it's time to decide what message you're trying to get across. The purpose of the note will guide you in this case. Going back to the real estate example, if an agent contacts leads with foreclosure homes, the message will differ from notes sent to leads with delinquent taxes. 

How many notes will each recipient receive?

Far too many businesses believe handwritten notes are a one-and-done campaign, but that couldn't be further from the truth. If you were talking to a lead face-to-face, would you have just one conversation and leave it at that? We suggest a minimum of three notes per lead (or customer) for each campaign. 
2. Tip: Write a Message the Recipient Can Connect With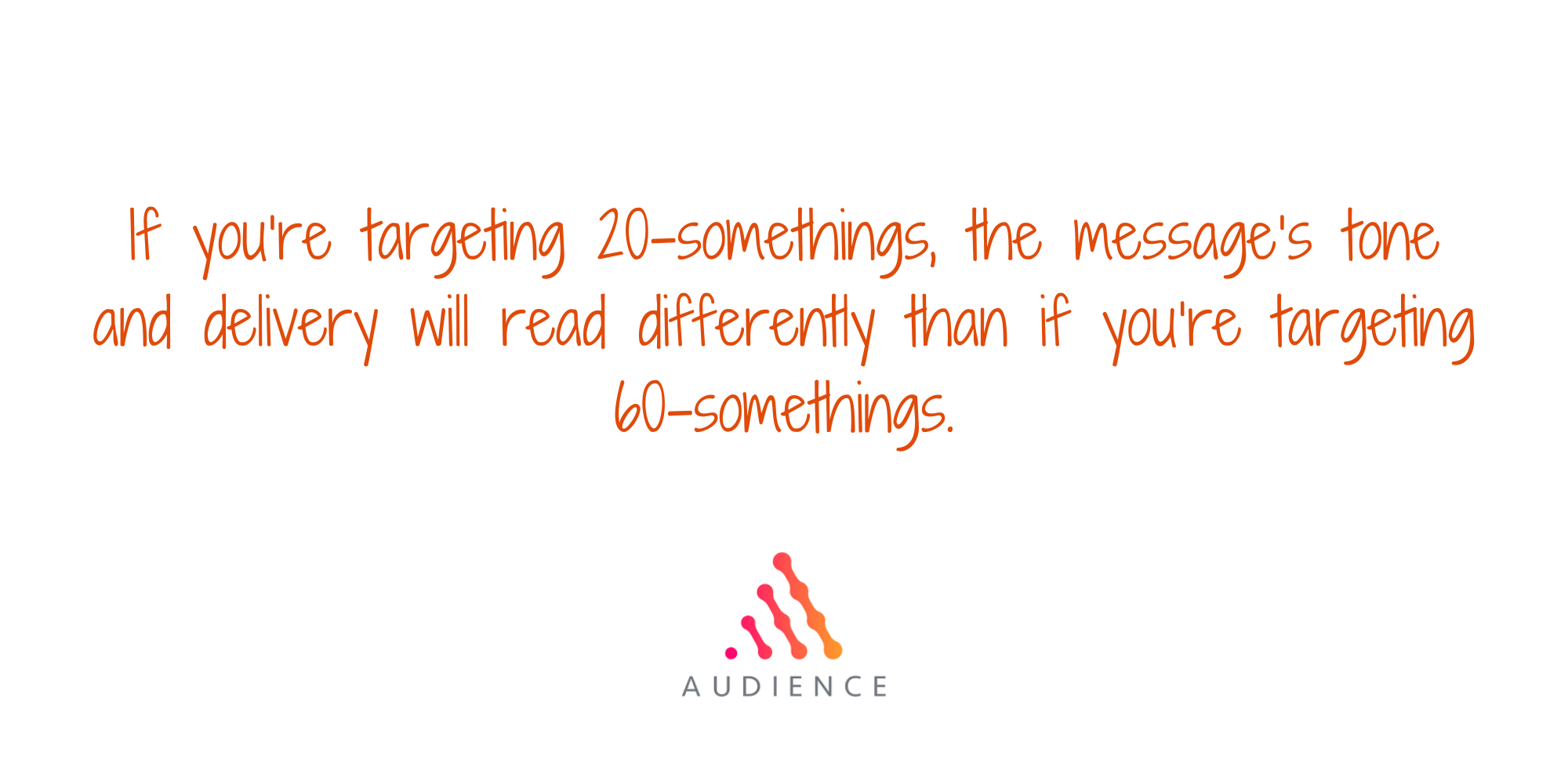 Where, in life, are your handwritten note recipients right now? If you're targeting 20-somethings, the message's tone and delivery will read differently than if you're targeting 60-somethings. The phrasing will differ between the two generations for two reasons. 
Age.

The main character of the teen movie Twilight is talking to her 100-year-old vampire boyfriend when she says: You speak like you're from a different time. Generational variances in language have been around since the beginning of speech, and today these variances often lead to changes in the standard English dictionary. 

Stage of life. It used to be that business CEOs were aged by the time they reached the top, but that's not the case anymore. More young professionals excel at everything from entrepreneurship to start-ups to business management. Today, 20-somethings could be running an entire company while others in the same generation are attending college or trade school. Keep in mind where your leads are in life when choosing how to write handwritten notes.
3. Tip: Leave Flowery Language Out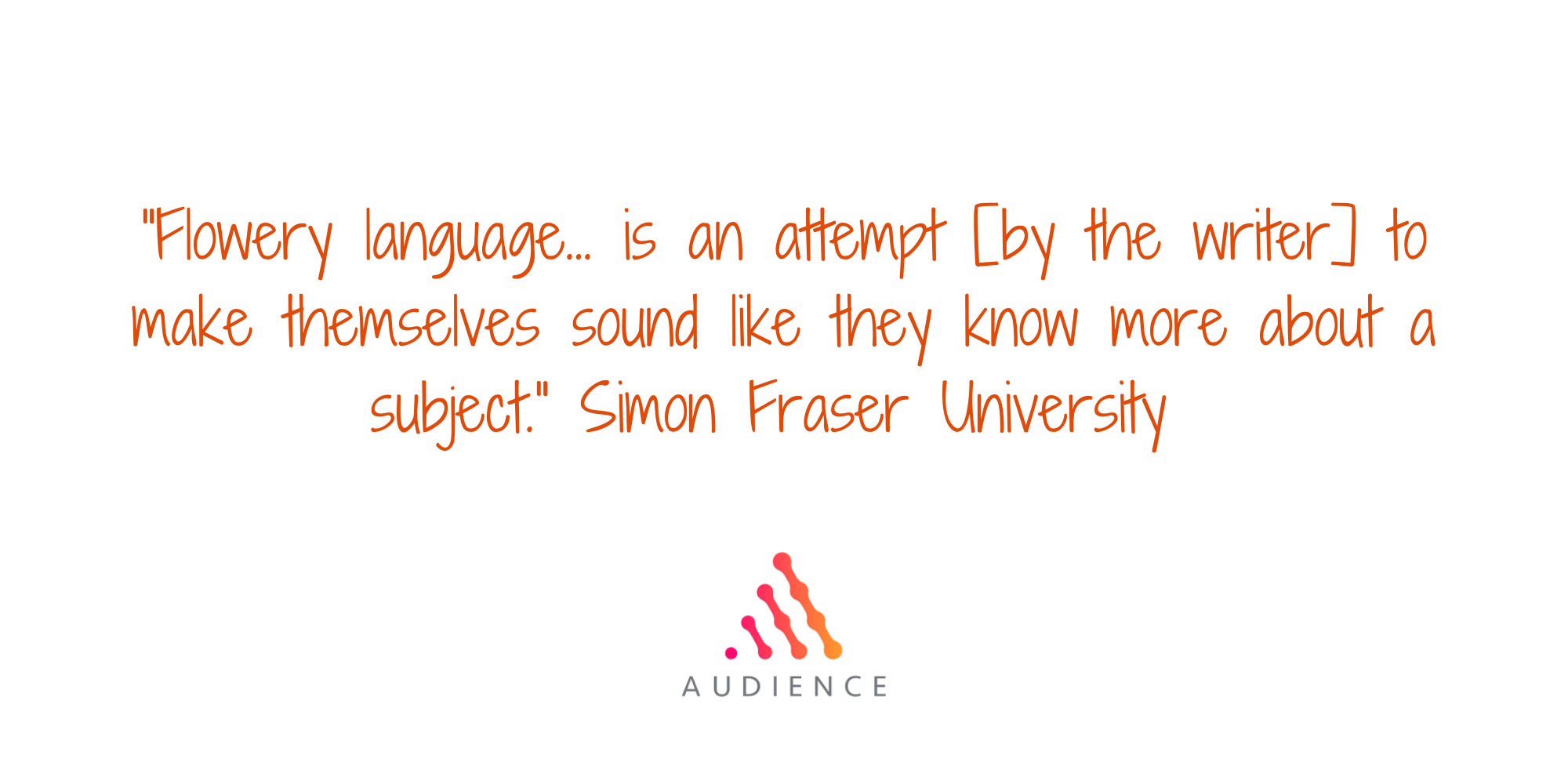 When writing handwritten notes, don't go over the top with long, complicated words and sentences.
Simon Fraser University describes this practice well. "Flowery language occurs when elaborate words are substituted for simple ones, and longer sentences are used to try to convey multiple ideas. It is an attempt [by the writer] to make themselves sound like they know more about a subject by using jargon terms and connecting different concepts together."
You're not writing handwritten notes to a colleague or someone respected in your field. Instead, you're focusing on leads, customers, and clients who probably don't know what niche jargon means. The idea goes back to the above tip – write in a language the recipient can connect with.
4. Tip: Keep Things Simple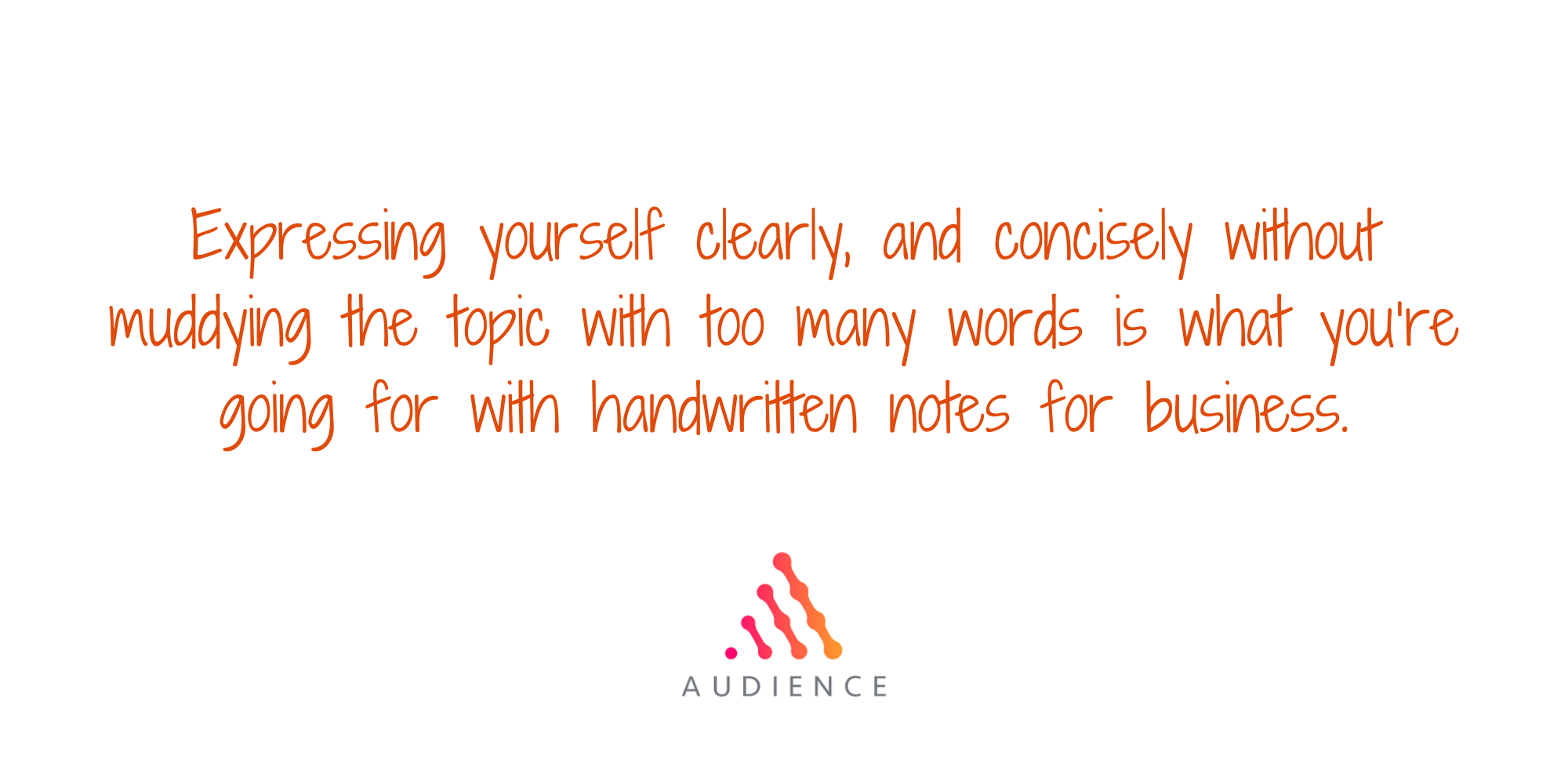 Building on the previous tip, skipping the flowery language is not enough. Your handwritten notes must be long enough to explain your proposition fully and short enough to keep the reader's attention.
We suggest keeping your messages around 600 – 750 characters which accounts for 85 to 188 words. 
With so few words to work with, the handwritten note needs to address the recipient personally, explain who you are and why you sent the message, and close out with a catchy call-to-action and personal send-off.
Expressing yourself clearly, and concisely without muddying the topic with too many words is what you're going for with handwritten notes for business.
5. Tip: Sign the Note With a Real Name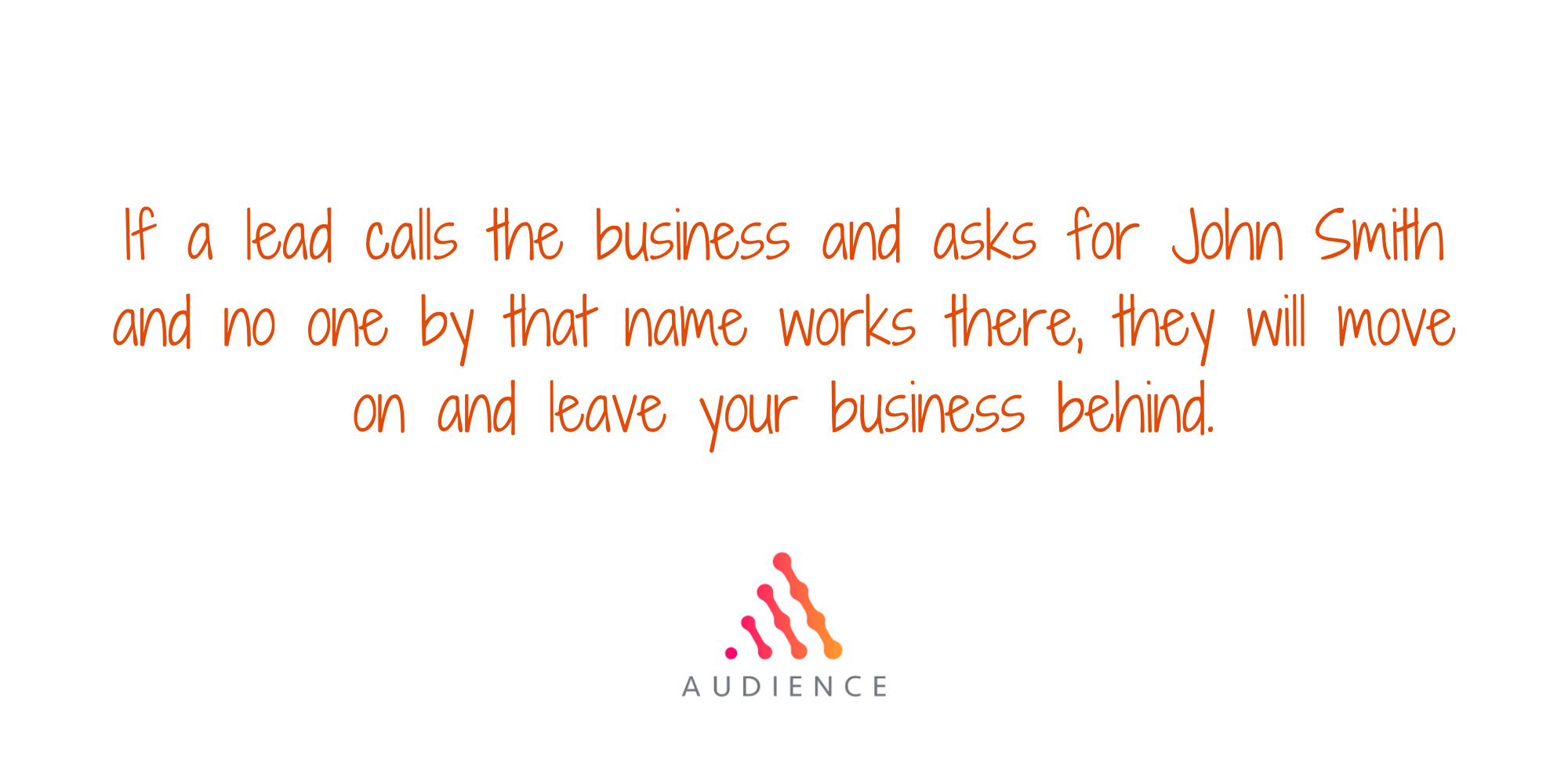 How do you plan to sign the handwritten note when you reach the end of your marketing or nurturing message? Who's name will be attached? There are two rules to stick by when choosing who to credit with the message – always use a real name and never use a generic department name. Here are a few examples:
YES: 
John Smith, CEO

Terri Smith, Sales Executive

Laura Smith, Customer Service
NO:
Customer Service

Sales Crew

Management Team
As a third rule, the person who "authored" the message should be a real person, and it must be someone the lead, customer, or client can attempt to contact. If a lead calls the business and asks for John Smith and no one by that name works there, they will move on and leave your business behind.
6. Tip: Use a Template to Squash Writer's Block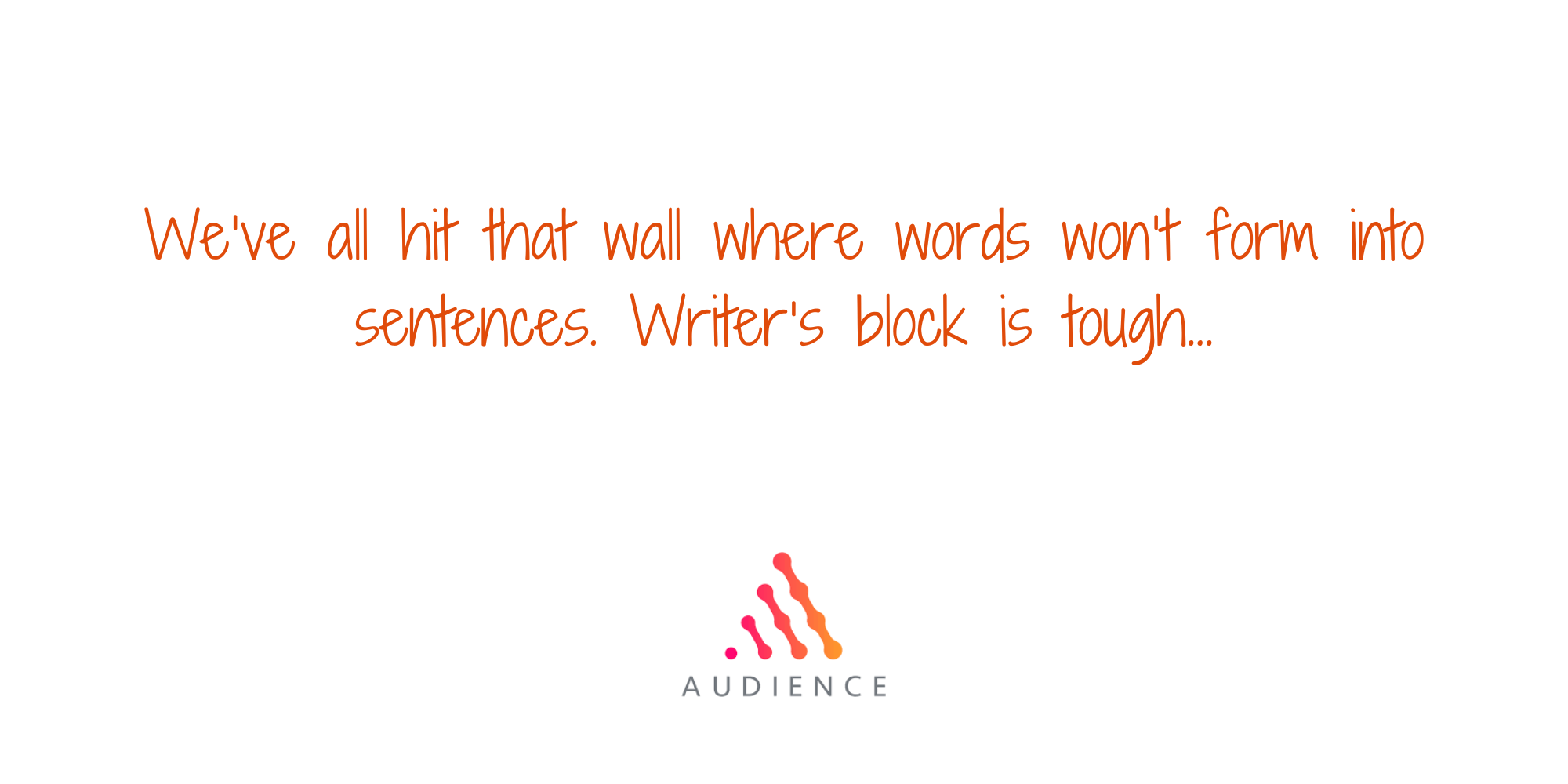 Wouldn't it have been nice to have a template for that 7th-grade history paper? One that would give you a solid framework to build your writing?
It would be even better if there were a template for writer's block. Alright, I'll quit stalling…there are tons of handwritten note templates available for free.
We wouldn't suggest using any one template verbatim. You can always add a personal touch; others will likely have used the templates you find online. The templates we share with readers include:
We've all hit that wall where words won't form into sentences. Writer's block is tough, especially when the message you're drafting is one you want to increase traffic, leads, customers, clients, referrals, conversions, and sales – whatever the campaign's goals.
7. Tip: Personalize The Message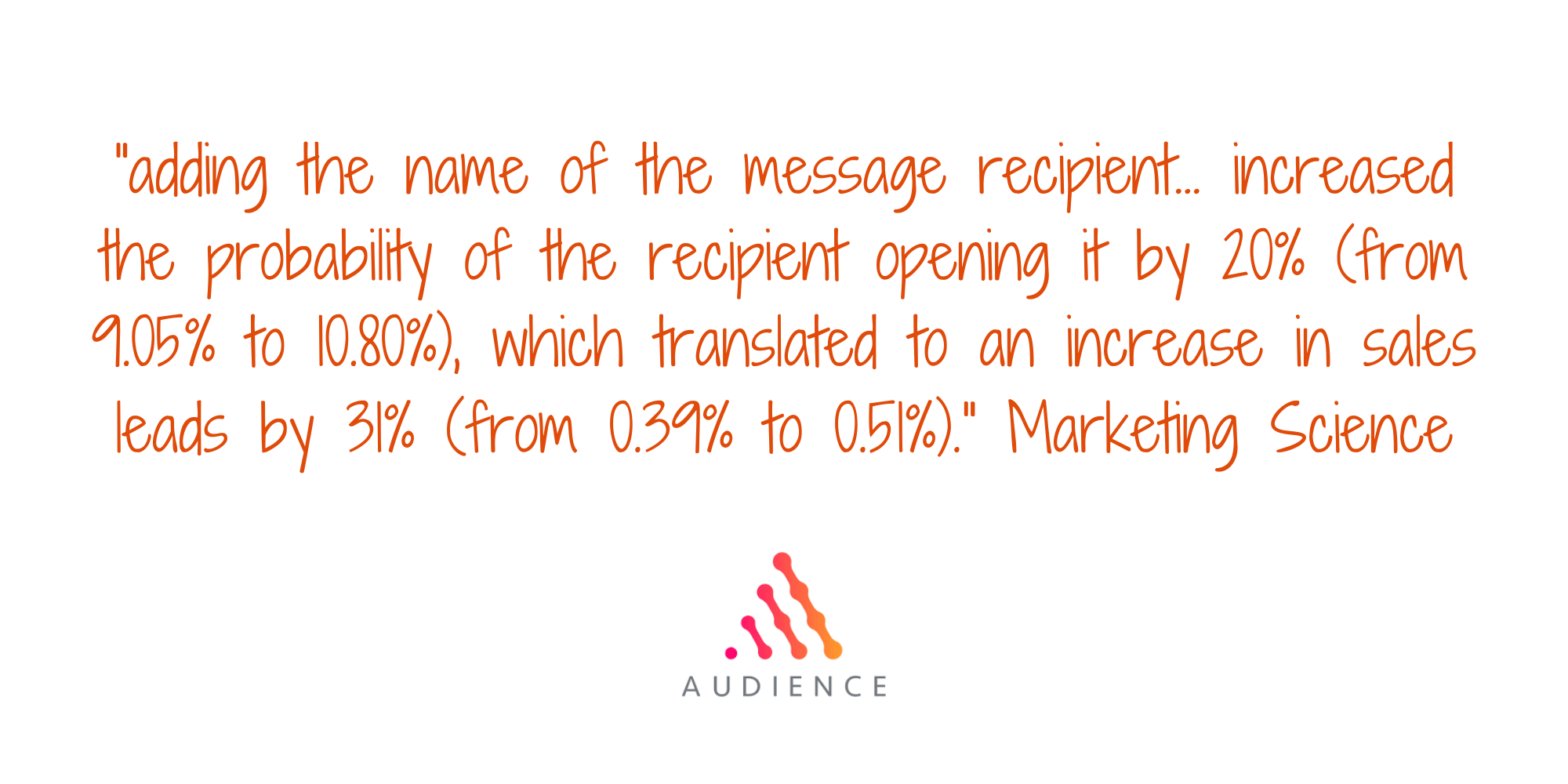 "In marketing, personalization is the action of designing and producing in ways that resonate with customer preferences. Content and products personalized according to customer preferences can reduce customer fatigue and time in making choices, thereby decreasing their cognitive load," according to a 2022 review article in the scientific journal Psychology & Marketing.
It's easier for the customer to read and absorb your message when it is personalized. 
A 2018 piece in the journal Marketing Science "found that adding the name of the message recipient… increased the probability of the recipient opening it by 20% (from 9.05% to 10.80%), which translated to an increase in sales leads by 31% (from 0.39% to 0.51%). And that's just adding the recipient's name. Other ways to personalize the message include location and time of year.
8. Tip: Add a Strong CTA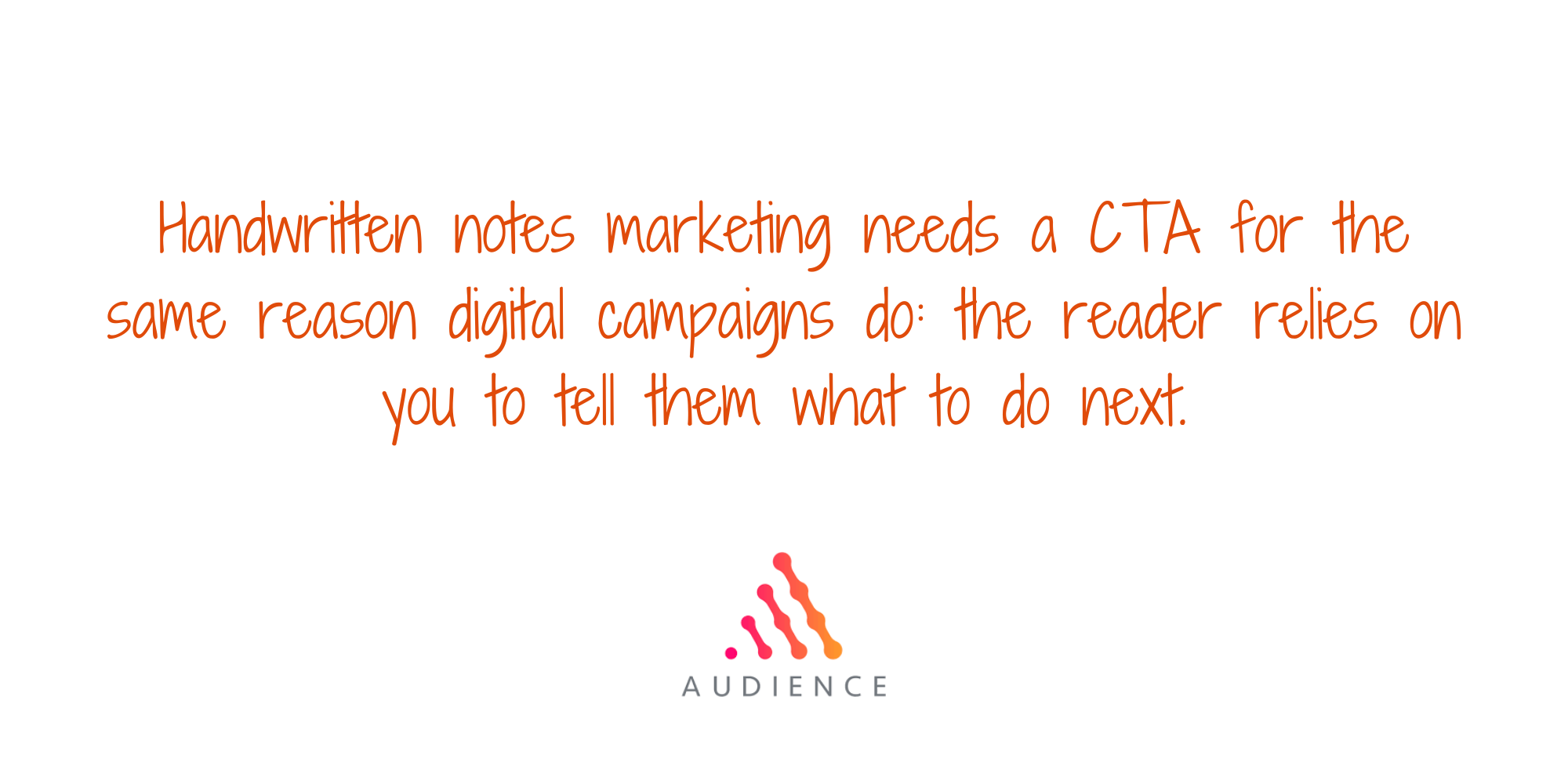 The ever-effective call-to-action (CTA) isn't just for digital marketing. Handwritten notes marketing needs a CTA for the same reason digital campaigns do: the reader relies on you to tell them what to do next. If you think about it, a compelling CTA is a point in the right direction from a trusted expert. 
The obvious question is: how do you add a call-to-action to a handwritten note for marketing? We can help with that; here are a few examples.
I'd love just 5 minutes of your time to discuss how much money we can save you each year.

We'd love for you to attend this year's ceremony. Can we book you a room nearby?

I'm available every Tuesday and Wednesday at Spike's Coffee House from 8 am to 10 am – let's get a cup and talk.
Don't overthink the CTA; remember it needs to be simple and direct but not pushy.
9. Tip: Don't Stop at One Note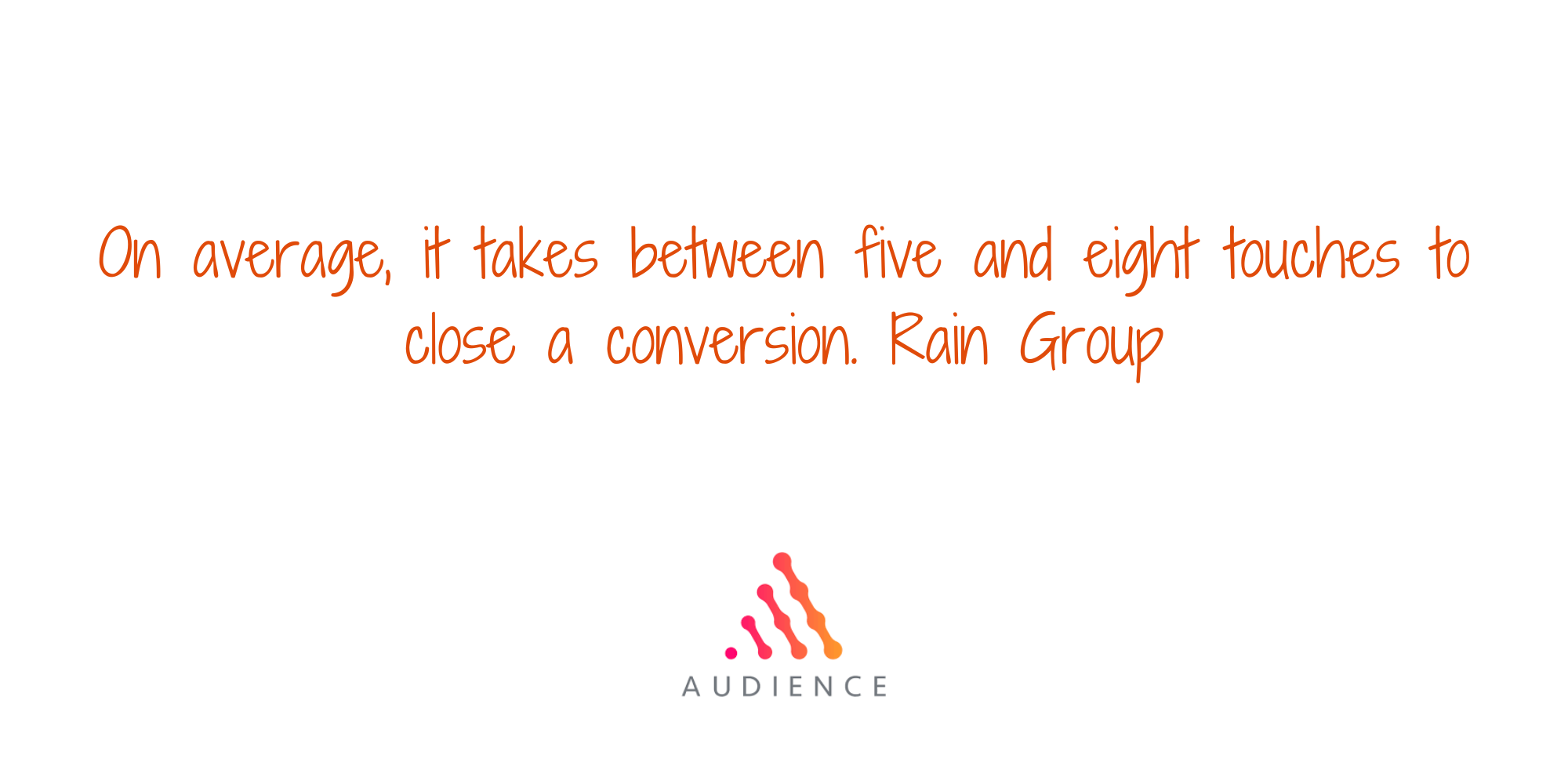 Consider this: "Consumers are immune to traditional advertising and marketing strategies," according to SalesForce.
On average, it takes between five and eight touches to close a conversion, says the RAIN Group. Despite this well-regarded average, many businesses choose to stop at one or two notes – losing conversions for every touch skipped.
Let's look at the example of a real estate agent again. Say an agent sent a series of 100 notes to a lead list. The first send earns a 10% conversion rate, which is fantastic.
The agent is thrilled, and the second send makes an additional 5% conversion rate. Now the agent sees handwritten notes offer serious returns. But, they stop at two sends. 
So far, the campaign has generated contact with 15 leads. While that's an incredible number, it still leaves 85 leads who haven't responded.
Figuring a single converted lead can account for thousands or tens of thousands of dollars in real estate commissions, aren't those 85 possibilities worth at least a third send?
10. Tip: Include a Familiar Graphic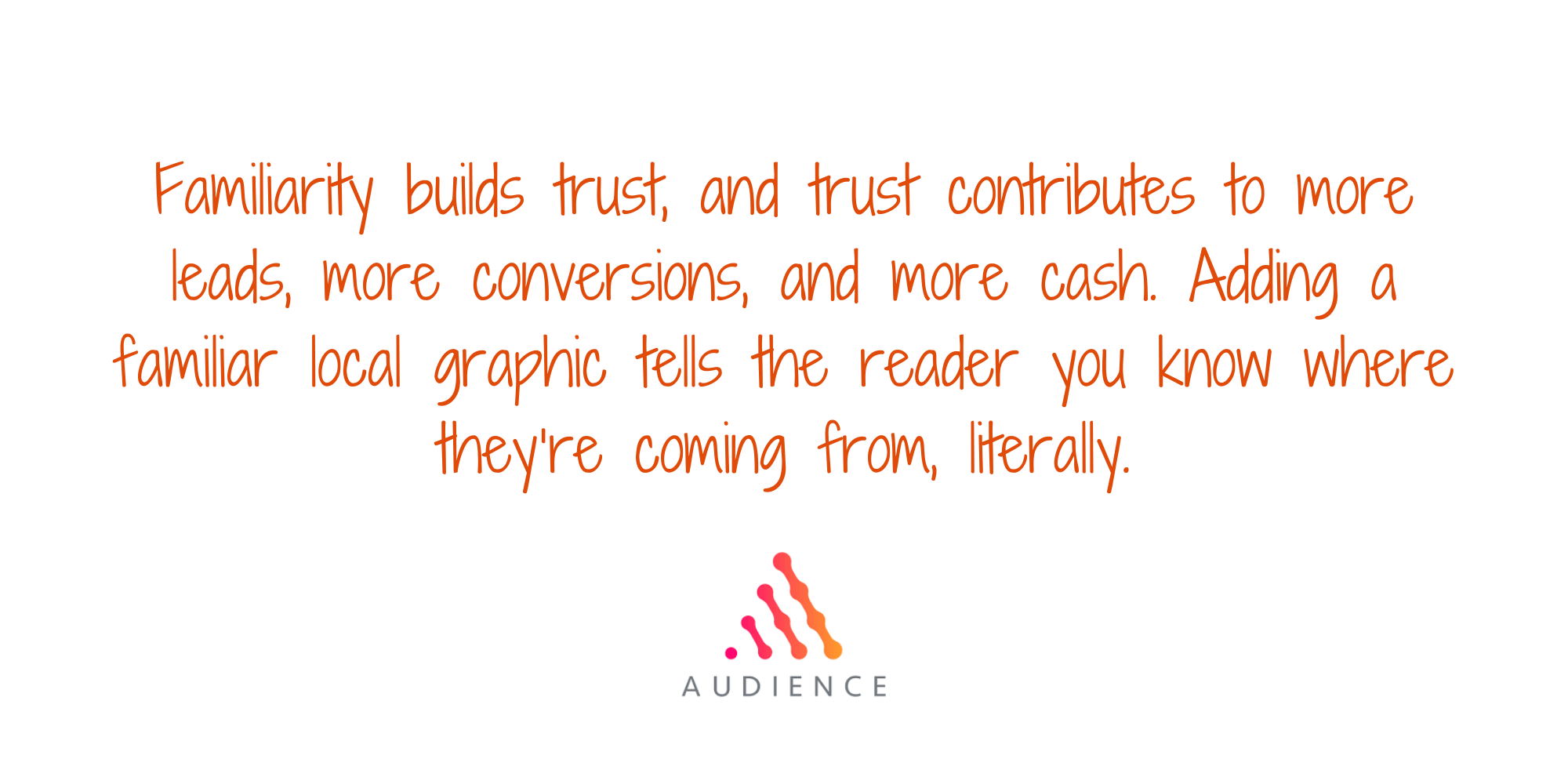 Familiarity builds trust, and trust contributes to more leads, more conversions, and more cash. Even better, consumers remember brands they've been exposed to even if they don't remember being exposed.
Spotlight by Conductor shares, "it is totally possible for people's familiarity and trust with brands to go up, even if they don't have any conscious recollection."
Graphics come into play with every handwritten note campaign because blank cards don't cut it. A blank card feels like you stopped at the local Hallmark and picked up generic empty cards. 
A familiar local graphic tells the reader you know where they're coming from. On the other hand, sharing a graphic representing your brand is another effective option.
According to Forbes, "branding creates loyal customers," precisely what you want to earn long-term, recurring business.
11. Tip: Handwrite the Envelope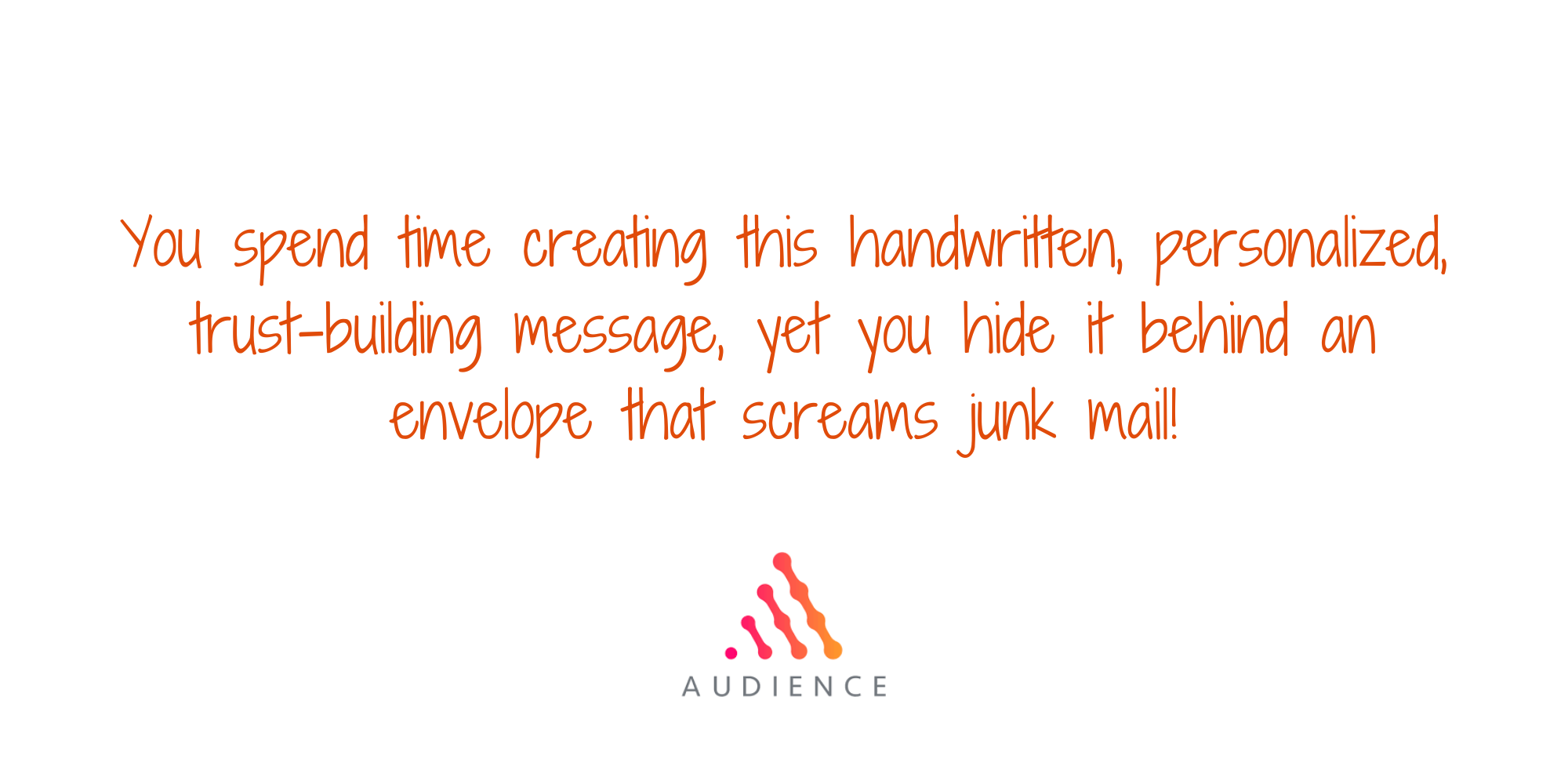 Something that makes us cringe every time we see it is a handwritten note packaged inside a printed envelope.
You spend time creating this handwritten, personalized, trust-building message, yet you hide it behind an envelope that screams junk mail! 
The handwritten part is one of the things that makes handwritten marketing so effective. Why would you hide it?
When crafting the envelope, handwrite the TO and FROM addresses. If you don't, many of your handwritten notes will end up in the recycling bin.
12. Tip: Apply a Forever Stamp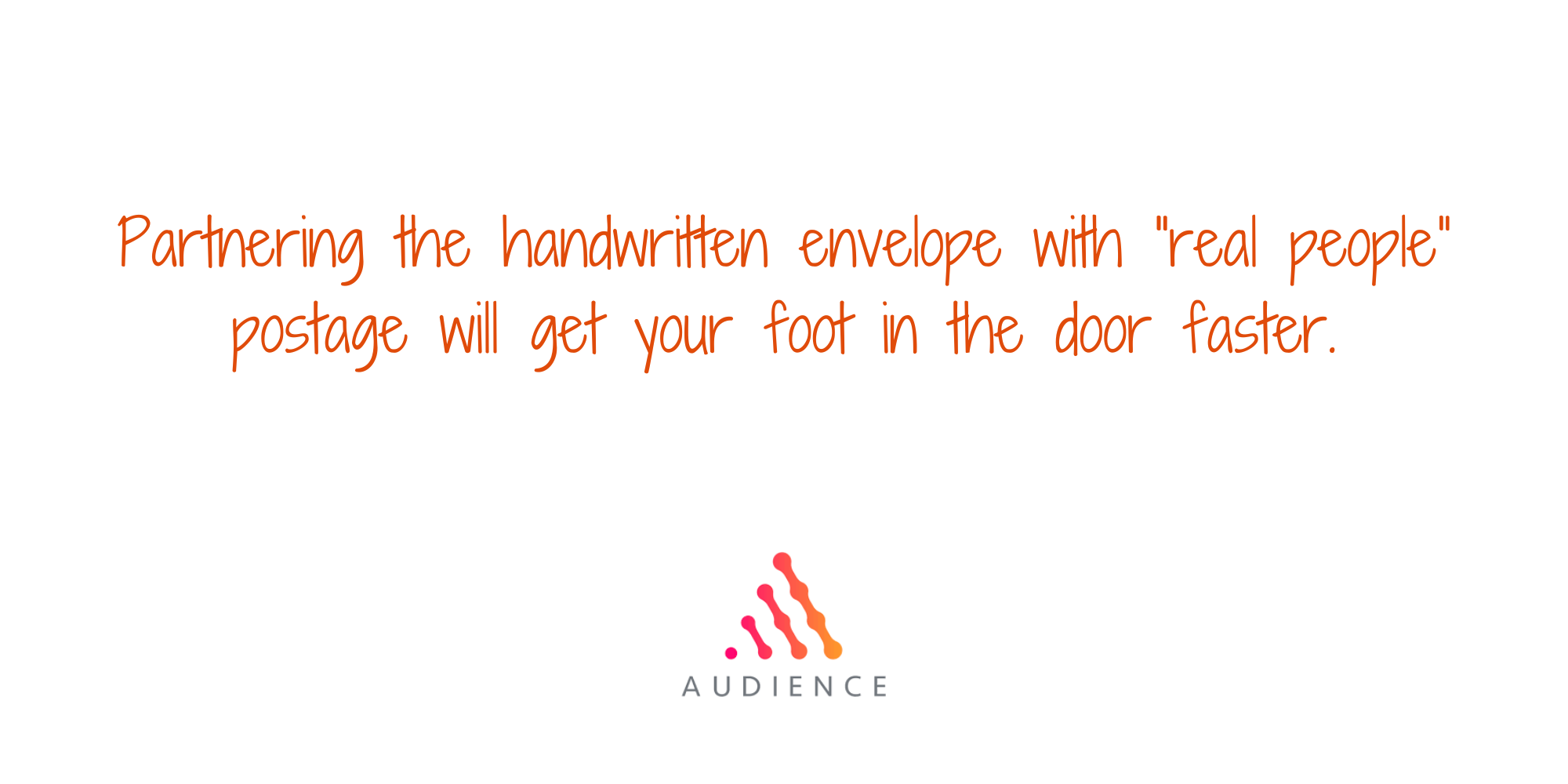 The same thing goes for postage used on a handwritten note. Digital, printed postage is used for mass marketing, not personalized, handwritten marketing.
Grab some Forever stamps and affix one to each message you send. Partnering the handwritten envelope with "real people" postage will get your foot in the door faster.
Why is standard postage so important? When the reader realizes the sender took the time to handwrite the envelope (see above) and add an actual stamp, it means they took time out of their schedule just for the lead, customer, or client.
That perception of time is a huge trust builder between businesses and consumers.
13. Tip: Scale With a Handwritten Notes Service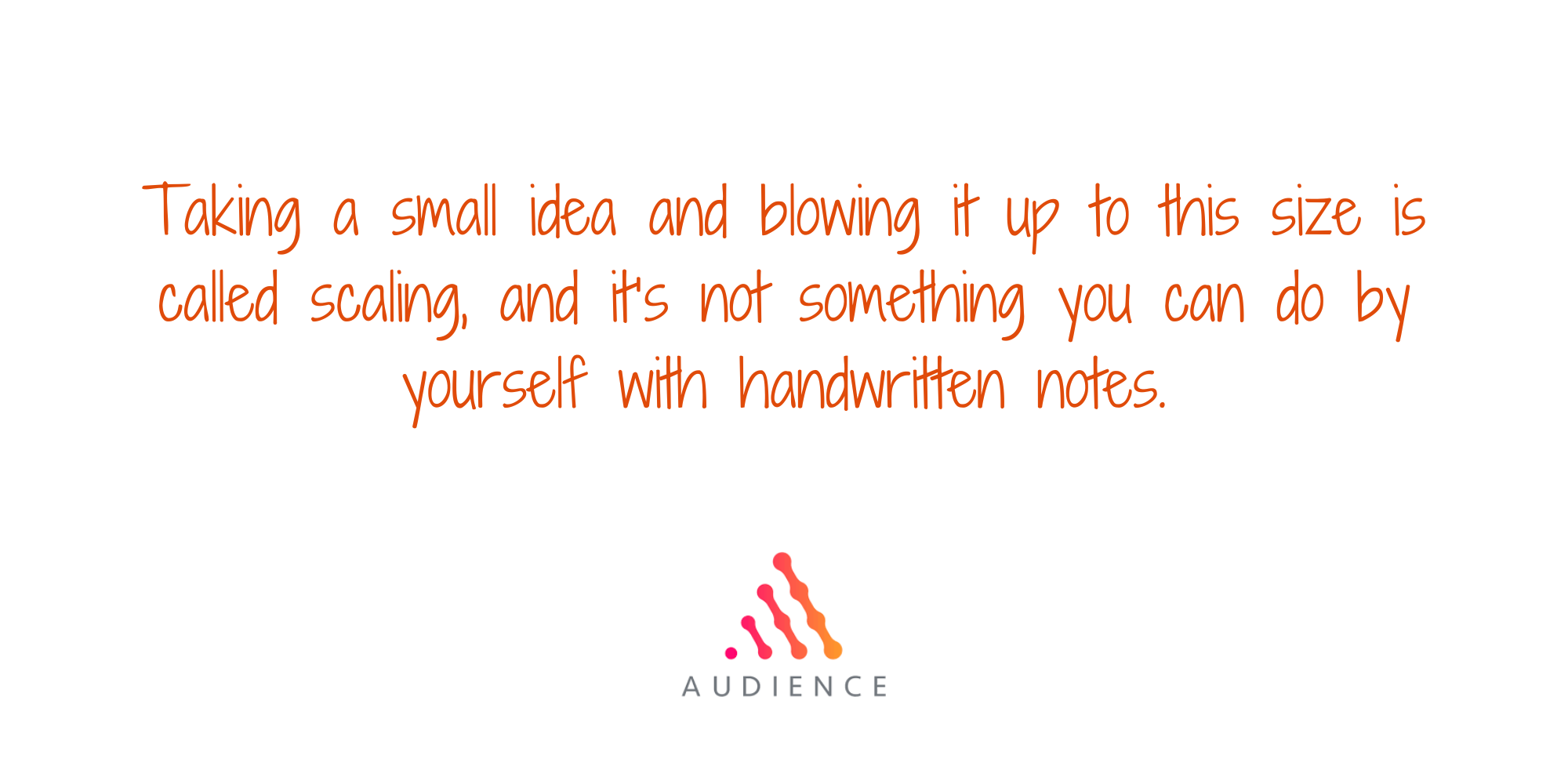 Today's final tip is the most important for businesses wanting to contact hundreds or thousands of people. Taking a small idea and blowing it up to this size is called scaling, and it's not something you can do by yourself with handwritten notes. A few reasons for this include:
Cost: It costs a minimum of $1.60 per note (before labor costs) to send one handwritten note. That's $1 for the note and $0.60 for the stamp. The average price of a handwritten note from a professional service is $3 a note (after labor costs).
That's a difference of $1.40. If a $20 an hour employee writes the notes, they'll realistically finish about ten daily. That's about $16 in labor per note. It costs less to scale with a handwritten notes service.
Turnaround Time: At ten notes a day, it would take 50 days to complete 500 handwritten notes, and a service can complete 500 notes in less than 24 hours.
There's no way to deny working with a professional note company is exponentially faster than personally handwriting each note.
Consistency:  One thing you may not know about handwritten notes is people tend to keep and display them.
Here's where consistency becomes more important because the last thing you want is to send a message in totally different handwriting but from the same person as your other notes.
A red flag pops up when a person's handwriting changes dramatically. However, with a handwritten notes service, the handwriting style will never change unless you choose. Consistency breeds even more trust. 
How Can You Use Handwritten Notes to See Brilliant Results?
Start with a plan to get the best experience out of handwritten notes. Make sure the message you send connects with the recipient.
Leave out the flowery language and keep things simple.
Always sign your note with a real name and use templates to fight writer's block. A personalized message with a strong call-to-action (CTA) works best, especially when you send multiple notes to the same target audience.
Add a familiar graphic to your note and handwrite the envelope before affixing a Forever stamp.
Finally, when you want to scale a handwritten notes campaign, turn to the experts in handwritten marketing.